The Andhra Pradesh Paper Merchants' Association was formed on 27th April 1957, by late Late Sri Batchu Lingaiah and subsequently actively supported by late Sri Goli Eswariah with strength of 30 members. During the year 1957, the following office-bearers took charge of the Association. Late Sri Batchu Lingaiah was the torch –bearer in the formation of the Association by bringing together the entire paper trading community under one banner i.e., A.P. Paper Merchant's Association.
Founder & 1st President of the Association
Late Sri Batchu Lingaiah
1st Vice President of the Association
Late Sri Mohd Bhai Fida Ali
1st Hon. Secretary of the Association
Late Sri R.M.Trivedi
One of the landmark achievements/asset of our Association is the owning of our own posh building by name – KAGAZ BHAVAN – in the heart of the city i.e., M.G.Road, Secunderabad. We can boast of penning down that this kind of huge and spacious building is owned by us alone in the whole country in the world of paper trade.
We now take you back to the year 1979 when our predecessors wisely thought of purchasing a property of our own. Late Sri Amolakchand Singhvee and Sri Arun Kumar Trivedi took the initiative in this direction. 1996-1999 was the period of construction of Kagaz Bhavan under the Building Committee headed by Sri Arun Kumar Trivedi as its Chairman.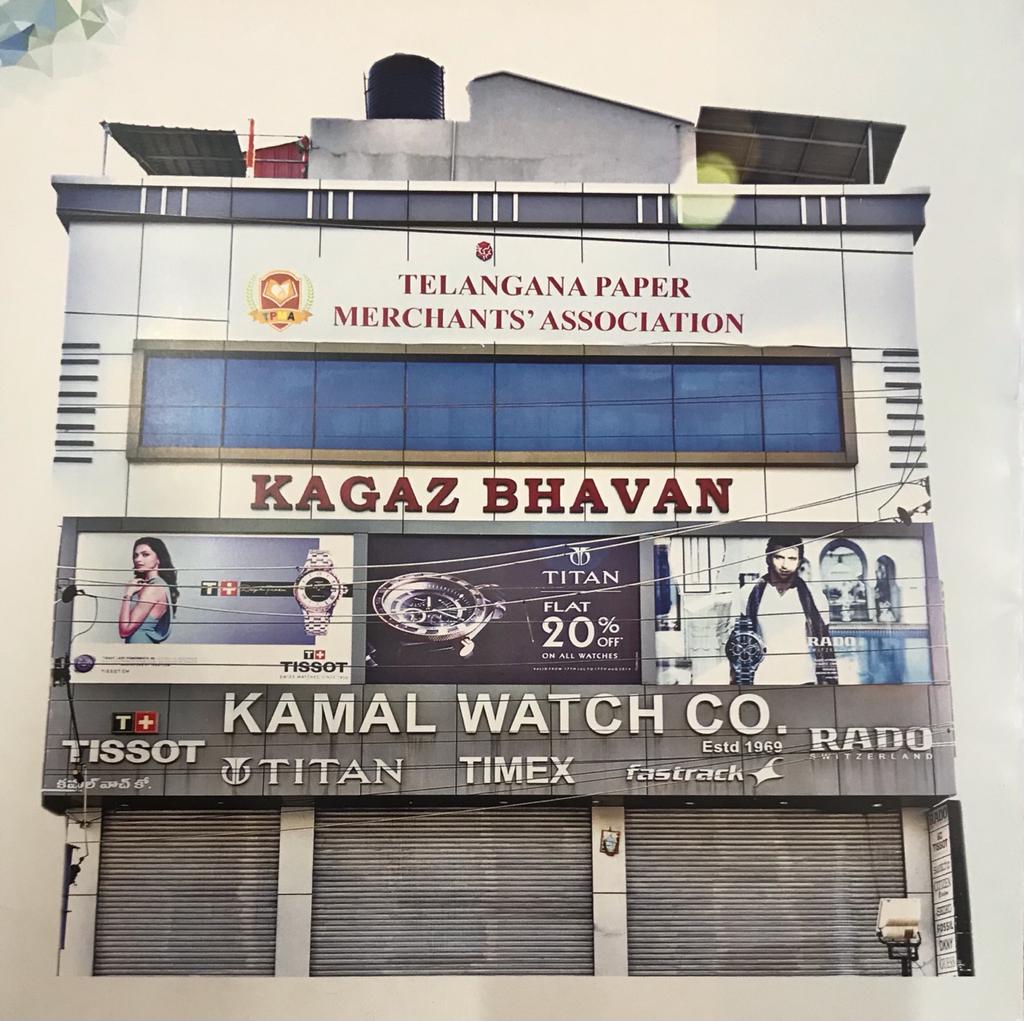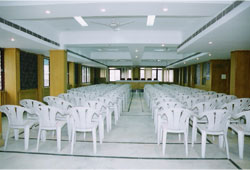 Kagaz Bhavan is a swanky 3-storeyed building fully-equipped in all respects. It has a luxurious, well furnished and centrally-air conditioned Conference Hall, which can accommodate 175 persons. The Conference Hall is also the Venue for all our General Body Meetings, holding of various kinds of Seminars be it on Taxation, Trade Relations and other topics of general interest. It is also available at very moderate rentals for general public and has found many takers because of its prime location, attractive features and affordable tariff. On the top floor, we have open terrace space offering a good view of the surroundings and is also very convenient for catering services.
Moreover, we have our own full-fledged Office/Board Room where monthly meetings of the various Committees are conducted regularly and administration of the Association is controlled from.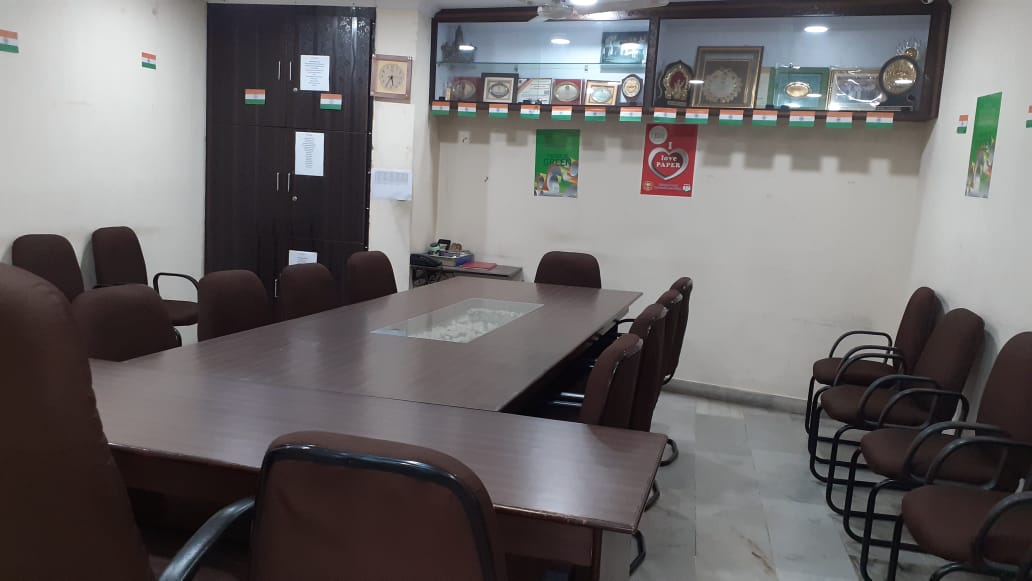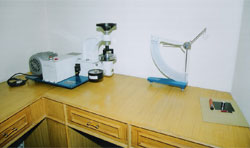 The Association, being an apex body, is very well aware of its responsibilities towards the paper trade and moving in this direction it seeks to educate its members with technical support and knowledge of paper making and its properties. For this purpose, we have made a small beginning by commissioning a mini-Quality Testing Lab which at present has
1)Grammage testing machine
2)Burst factor testing machine
which immensely helps our members for getting paper tested whenever required.